HEALTH AND WELLNESS
THE NEWLY LAUNCHED HEALTH AND WELLNESS PROGRAM AT THE WILLIAMSBURG HOTEL IN COLLABORATION WITH TOP NOTCH TRAINERS, SPAS, BEAUTY AND MEDICAL EXPERTS TO OFFER OUR GUESTS A HOLISTIC APPROACH TO HEALTH AND WELLNESS. OUR WELLNESS PROGRAM IS UNLIKE ANY OTHER IN NEW YORK CITY. OUR GOAL IS TO HAVE OUR GUESTS LEAVE OUR DOORS BETTER THAN WHEN YOU WALKED IN. OUR CUSTOM CURATED PROGRAM INCLUDES DAILY FITNESS CLASSES SUCH AS SCULPT, PILATES, YOGA, HIIT, AND MEDITATION FROM WORLD-CLASS TRAINERS WHO TRAIN PROFESSIONAL ATHLETES AND CELEBRITIES. WE ALSO OFFER ON-SITE PERSONAL TRAINING AT OUR GYM WITH A TRAINER.
CLASSES
CLASS SCHEDULE
TUESDAY 8 AM – LIT&LEAN WITH LIZ LINDENMEIER
WEDNESDAY 8 AM – YOGA WITH HALEY STEINHAUSER
THURSDAY 8 AM – MEDITATION WITH NICOLE NAPOLITANO
FRIDAY 8 AM – TIME UNDER TENSION PILATES WITH KELLY COLE
SATURDAY 8 AM – FRAME BY KRISSY
SUNDAY 9 AM– HIIT WITH CORMAC MURPHY
CLASSES TAKE PLACE ON OUR ROOFTOP TERRACE ON THE YOGA GREEN AREA.
ALL CLASSES ARE COMPLIMENTARY TO HOTEL GUESTS.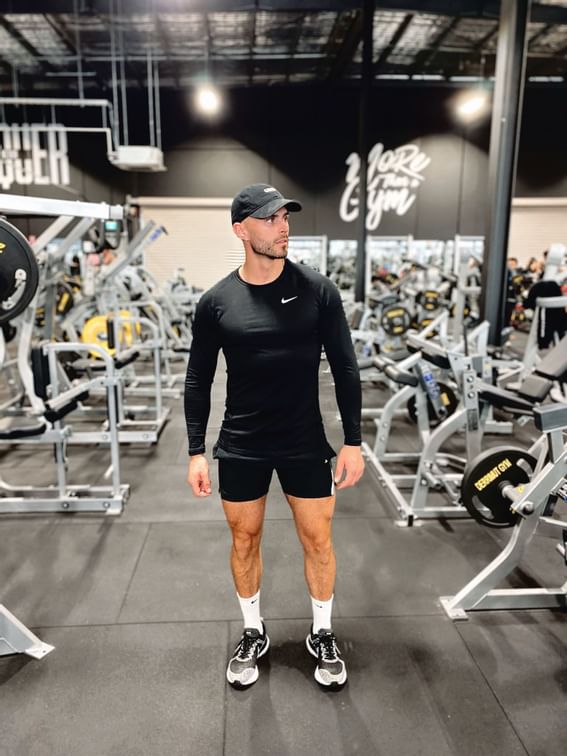 HIIT AND CORE WITH CORMAC MURPHY
Irish Fitness trainer and model. Cormac is back in New York after a two year hiatus, ready to take on the city with a new purpose in life, helping people feel at their best.
HIIT AND CORE WITH CORMAC MURPHY: High intensity interval training mixed with core and body weight exercises for a full body burn.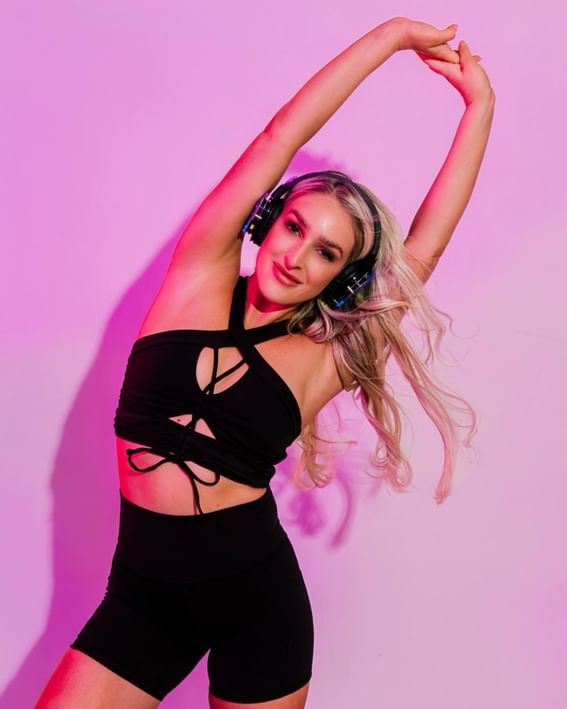 LIT&LEAN BY LIZ LINDENMEIER
Liz Lindenmeier, or the real LL, began her movement journey as a professional dancer. Leg injuries early on in her career led her to fitness and conditioning her body to heal. LL's teaching background in barre, pilates, dance, cardio, and strength training has now culminated into her world of "litness." With her movement experience, her love for fist pumping music, and never ending energy she pours into her clients, she gives "litness" a home in: Lit&Lean.
LIT & LEAN: LL promises to not only bring her clients a killer workout, but also brings an atmosphere that gives you the party without the hangover. Silent disco headphones included.
YOGA WITH HALEY STEINHAUSER
Haley started her yoga practice when she was 14 years old and at 16, in 2011, she received her 200-hour teacher training certificate from Pure Yoga under Kay Kay Clivio and Yogi Charu. She was one of the youngest teachers in the US at the time and has been teaching for the past 11 years.
Vinyasa Flow: This is 45 minute vinyasa yoga. This practice is a strong flow that focuses on connecting breath to movement.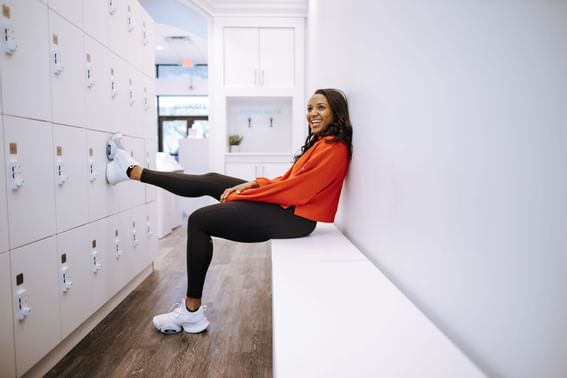 FRAME BY KRISSY
Krissy grew up with a love for sports and tennis, she eventually became a collegiate athlete. Shortly after she discovered her love for fitness and received her certifications. She has been teaching group fitness for the past 7 years and training individuals ever since.
Frame by Krissy
50 Mins - Full Body Tone
Your core, booty, lower, and upper body are about to feel all those good feels, in this full body banded workout. Fusing together low impact cardio movement mixed with dynamic exercises guaranteed to make you sweat! Option to use the bands, or ditch them and use your body weight, the choice is yours!
Personal Training Available onsite upon request.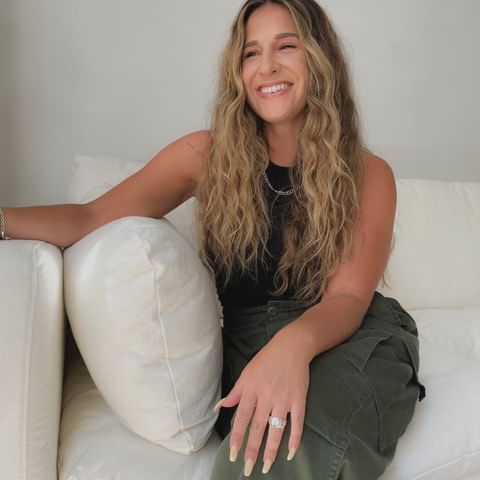 MEDITATION WITH NICOLE NAPOLITANO
As a wellness practitioner and educator, Nicole Napolitano blends her love for creation and transformation to support individuals who are looking to expand more mindfully. She works with modalities that she utilizes in her everyday life, which include meditation, energy healing &
breath work.
Inner Guide Meditation
Class length: 30 minutes
In this class we will focus on embodying our innermost essence in pursuit of self-empowerment and self-love. This guided meditation will help to

reconnect

to a sense of purpose by simply reclaiming who you are.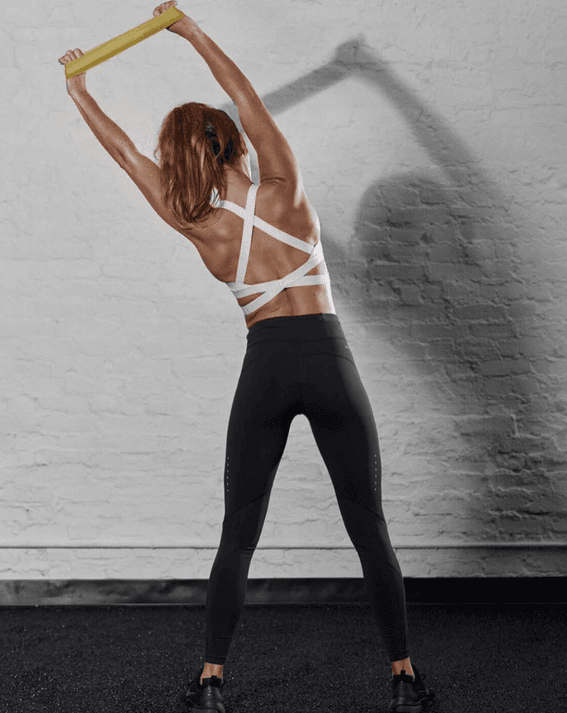 TIME UNDER TENSION PILATES WITH KELLY COLE
Kelly Cole is a native New Yorker and NASM CPT. She spends her time privately training clients (virtually and in-person) and teaching group fitness classes at boutique NYC pilates-based studio, SLT. Kelly believes there is so much great information out there so her goal is not only to provide safe and effective training, but also provide the WHY along the way.
TIME UNDER TENSION:
A class that combines pilates inspired movements fused with strength and cardio pushes. With an acute focus on tempo, you will work both fast and slow twitch muscle fibers for a truly full body burn. Think, slow and fast movements, both designed to elevate your heart rate.
DURATION: 45 minutes